CanucksArmy post game: Alex Edler keeps it 99 as the Canucks pick up an unnecessary point in overtime loss to the Flames
Photo credit:© Bob Frid-USA TODAY Sports
The Warmup
You grasped the monkey's paw tightly in your hands. You screwed shut your eyes and wished for the Vancouver Canucks to face the Calgary Flames in the opening weekend of the 2021 Stanley Cup Playoffs, and with home-ice advantage, to boot. You opened your eyes just in time to see one of the paw's shrivelled fingers curl achingly toward the palm.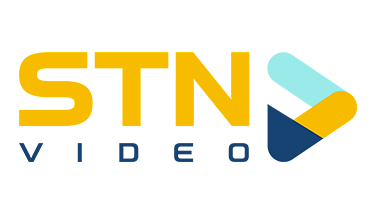 "Surely, there's no way this will come back to haunt me!" you told yourself foreshadowingly.
Indeed, the postseason is upon us, and yet the Canucks and Flames are stuck playing THREE MORE meaningless regular-season games while everyone else enjoys their high-stakes fun.
Well, perhaps we shouldn't say meaningless — there are, after all, draft positions on the line.
The first of the three season-concluding matchups came on Sunday evening, and CanucksArmy was (remotely and begrudgingly) there to tell you how the last game of 2021 to be played at a reasonable time went down.
The Lineup
If there was one thing that was going to get us jacked up for this game, it was Jonah Gadjovich making his Canucks debut.
And with the Utica Comets also playing today — their final game of the season — the 22-year-old Gadjovich was finally able to be called up without using an official post-deadline recall; and so he dressed for the first time in his NHL career. Adam Ruzicka did the same for the Flames.
Marc Michaelis exited the lineup to make way for Gadjovich, and Olli Juolevi drew in for Jack Rathbone on the blueline. Nate Schmidt also returned to give Tyler Myers the night off.
Braden Holtby got the start in net, facing down Jacob Markstrom at the other end of the ice.
Bo Horvat suited up for his 500th career game.
My, how the time does fly.
First Period
After a frantic finish in Florida, the Canucks and Flames got underway at a significantly slower pace.
Gadjovich's first shift came a little more than two minutes in, and he marked it with a solid hit on our old friend Chris Tanev, a frequent absorber of punishment.
Nils Höglander took the first penalty of the game, an offensive-zone hook that sent the Flames to an early power play — though captain Horvat's shorthanded rush was the only chance of note before Höglander escaped the box.
The club took the opportunity of the first commercial break to fête Ian Clark for his 1500th game as goaltending coach. Naturally, cardboard stand-ins of Clark's family were on hand to take in the tribute.
If rumours are to believed, Clark will only be accumulating two more career games with the Canucks before moving on to greener blueberry patches.
The Flames were the first on the board, and they got there in truly unfortunate fashion. Perhaps on account of first-game jitters, Gadjovich gave up the puck at his own blueline with an ill-advised pass. Recent Canuck Josh Leivo picked it up, danced through the slot, and went backhand and up on Braden Holtby to make it 1-0.
The goal was, of course, unassisted.
Gadjovich's line responded with a strong shift a few minutes later, and that led to Tyler Graovac drawing a tripping call to give the Canucks their first man advantage of the night.
Still chasing that absolute dragon of a 100th career goal amid a 57-game drought, Alex Edler came out with the first unit and set up on the right point, but neither he nor his fellow power players were able to make it happen. Nor could the seemingly randomly-assorted second unit, and so it was back to five-on-five with about five remaining in the first.
A few chances on either side ensued, and there was a brief scuffle between Matthew Highmore and Dillon Dube at the horn, but nothing of any real importance occurred before the teams skated off for the first intermission.
Intermission Highlight
Honestly, it was probably all the playoff highlights. That, or John Garrett waxing poetic about John Shorthouse coming out of the intermission. Heartwarming stuff in John and John's final broadcast of the season.
Second Period
The second got off to an even less scintillating start than the first, leading most of the playoff-gorged individuals watching to lose interest — and their minds, in some instances.
Jayce Hawryluk blocked a Juuso Valimaki shot with the inside of his left knee and left the ice in absolute agony, needing an escort under both shoulders on his way down the tunnel. He would return later in the frame.
In what's become a troubling trend, Leivo was able to easily burn by Juolevi, who struggled to turn, and carry the puck into the Canucks zone. He then passed it to Milan Lucic in the slot, who fumbled the puck — only to have it bounce off his foot and past Holtby anyway for a 2-0.
A shift later, Highmore got blasted into the boards from behind by Connor Mackey, earning a delayed penalty — but Gadjovich wasn't going to be satisfied with a minor, and so he skated after Mackey to extract a pound of flesh. He got that and more, pasting Mackey with a sequence of thunderous rights until the linesman came in to escort the bloodied Calgary defender to the box for an extended stay.
The pending power play, however, was wiped out by Gadovich being assigned an instigator, which also came with an automatic ten-minute misconduct and thus the end of his period.
Within minutes it was 3-0. Matthew Tkachuk entered the high-slot and wired a shot off the end boards, then dipped around a scrambling Jalen Chatfield to pick up the bounce-back and pop it past Holtby.
And they weren't done there.
Just 48 seconds later, Travis Hamonic turned the puck over to Mikael Backlund in the corner. Backlund got it to Dube in the slot, who fell before he could get a shot off, but the puck ended up with Andrew Mangiapane alone in front anyway, and he knuckled it up and over Holtby for the 4-0 advantage.
Travis Green called his timeout immediately after in a desperate attempt to dry out the goal-monsoon.
And it almost sorta worked for a bit.
Not only did the Flames go several minutes without scoring, the Canucks actually got one back when Hamonic skated it end-to-end, only to unleash a wrister from the top of the circle that snuck just above Markstrom's far pad to make it 4-1.
Cue the comeback?
Not quite yet.
Two shifts later, Mangiapane had his second of the period, fading back into the high-middle off an offensive zone faceoff and pounding a loose puck through Holtby for a 5-1 lead, and the rout was back on.
Brock Boeser high-sticked Backlund and caused damage shortly thereafter to put Vancouver shorthanded for four minutes — juuust what they needed to turn this thing around.
Amazingly enough, the Canucks made it to the end of that double-minor without being scored on, but then Edler took a slashing penalty immediately after it expired to ensure the Canucks stayed shorthanded well into the third period.
Intermission Highlight
Watching the @Canucks account just give up live on Twitter:
Third Period
The Canucks killed off the remaining seconds in Edler's penalty to start the third, so they had that going for them.
Then the Flames took one of their own, a tripping call to Backlund on Jimmy Vesey in the corner.
Edler again came out with the top unit, and again they clearly made efforts to funnel the puck toward him at the right point, but his best chance came when he drifted down into the slot and nearly kicked in a Boeser rebound off the post.
With half the first unit already changed, Quinn Hughes brought the puck back into the Flames' zone and dished it cross-ice to JT Miller, who found an onrushing Tyler Graovac in front. Graovac used his prodigious reach to tip it past Markstrom for a 5-2 power play marker exactly 2:30 into the final frame.
The shift in momentum didn't kick in right away, however, with Höglander nabbed for yet another tripping minor on the next shift — but the Canucks killed that one off, too.
Then it was Mackey heading back to the box, this time for slashing, just for the sake of variety, and this time the Canucks would make them pay.
The first unit was finally successful in setting up…Boeser, for a one-timer rocket over Markstrom to cut the lead down to 5-3 with more than half the period remaining. Hughes picked up his third assist of the night on the play.
Another couple of shifts, and then another act in the penalty parade, with Horvat heading off for hooking Lucic, as if anyone ever needed to make that guy go slower.
But, hey, remember when we said "cue the comeback?" A Vesey/Miller shorthanded two-on-one fizzled out, but then the Canucks' ad hoc PK duo recovered the puck and put together a slick passing play that ended with a Miller tap-in to make it a 5-4 contest.
With 8:32 still showing on the clock, we suddenly — finally — had a hockey game.
Schmidt sprang Horvat on a breakaway coming out of the box moments later with a chance to tie it, but Markstrom absorbed Horvat's harmless shot.
Speaking of harmless, a seemingly-harmless one-handed chop from Dube had Boeser hobbling off the ice — and the Canucks back to one last power play.
Do we even have to tell you at this point that Edler was back out there to start the man advantage? Alas, that storyline was just too perfect to come to fruition, and the game returned to some much-needed even-strength action.
A few minutes later, we almost got the Hollywood ending, but then Boeser marred it. With Holtby en route to the bench, Edler loaded up at the point and let loose with a shot that, if we're being totally honest, was going to go wide. Boeser got his stick on the puck to drag it back on target and beyond Markstrom, tying it up at 5-5.
Props to the cameraperson who caught Boeser sheepishly telling Edler that he tipped it on their way to the bench.
Thus, this game did what absolutely no one wanted it to do, and went to overtime.
Overtime
The teams traded chances early in overtime, but you almost got the sense that everyone was trying not to score until Edler got at least one chance first.
With Edler off the ice again after a shift with no luck, Boeser decided to just go for it, ripping one shot off the crossbar and then testing Markstrom with a spin-o-rama effort, but neither made it into the net.
And then, it finally happened. Alex Edler scored…into his own net.
Well, not really, but Elias Lindholm's shot ricocheted off Edler's stick and past Holtby to give the Flames a 6-5 win — and everyone else a sour feeling about this one.
Fancy Stats At A Glance
Gameflow from Canucks vs Calgary May 16, 2021 (courtesy of naturalstattrick.com)
Heatmap from Canucks vs Calgary May 16, 2021 (courtesy of naturalstattrick.com)
Corsi Stats from Canucks vs Calgary May 16, 2021 (courtesy of naturalstattrick.com)
Top Performers
Quinn Hughes
With his 35th, 36th, and 37th assists, Hughes moved to within one point of the top-ten in leaguewide D scoring with two games left to go. In a season that most would consider a step back for Hughes, that's still undeniably impressive, as was his performance tonight.
Brock Boeser
Boeser scored twice, nearly won it in overtime, and still somehow ruined the night by not being named Alex Edler. Boeser managed an eye-popping ten shots on goal in just 18:26 of ice-time, along with four minutes spent in the box.
John and John
They're provincial treasures, and it's nigh-criminal that they won't be allowed to broadcast the final two games of the season. There were maybe only like six people in the organization to perform up to expectations this year, and John and John were two of them. Hats off to the best in the business.
Best Of #Canucks Twitter
(I dunno why I found this one so funny. I don't even speak Spanish. But it just gets me.)
The Wrap-Up
What can we say? This was a fun one, but not nearly fun enough to forget about its worrying implications for the 2021 Draft Lottery. Maybe had the Canucks actually completed the comeback, we could ignore Vancouver sliding past both Columbus and Detroit in the odds, but they did it with a loser point instead.
Boo-urns.
As far as games in which the Canucks didn't win, but still earned a point they really didn't want, this one was at least exciting to watch. But that's about as nice a bow as we can put on it.
Even the Flames probably don't feel great about tonight.
Next Game
One down, two to go. The Canucks face the Flames again on Tuesday, May 18, with a start-time of — get this — 1:00PM PST. Get your get-out-of-work excuses ready now!