CanucksArmy Game Day: Wash, rinse, no Pete-y, and Boeser the dangler
Photo credit:© Bob Frid | 2021
Late Start Favours Canucks As Well As Ryan's Personal Schedule
Hey, I'm not gonna lie, I'm pretty freaking excited for the late game tonight. Remember when 7:30 games were the norm? This takes it to a whole other level. Imagine playing most of your games in the EST and your body is programmed to play at 7:00 and now you're playing at 11:00 PM?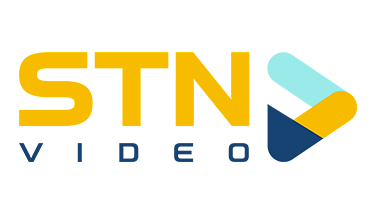 Classic.
Unless you're playing in the US Open in late August, this isn't an ideal start time and this couldn't cater to the Canucks more. It would be a good idea for Vancouver if they actually showed up in the first period this time.
Waiting until the dying seconds of the third period to tie things up isn't a recipe for success for any team and definitely not for the Canucks.
I'm busy until around 7:00 so I'll have plenty of time to get comfortable, grab an Electric Unicorn White IPA, and cheer on those crazy Canucks to a potential fourth-straight victory.
Let's Do This!™
Alien Sightings Rare In Vancouver Market
Elias Pettersson is still going to be out for another week according to Coach Travis Green, the Canucks, and the Canucks Twitter
Is it possible they manage to put Zack MacEwen back in the lineup even though they've won three-straight games? Who is really "all-in" with Jayce, amiright?
Check out Dailyfaceoff.com for updated lineup notes. You don't need to type the www anymore, it just knows where you want to go.
Adam Gaudette, Brock Boeser Ever The Dangler, Thatcher Demko, and NES Ice Hockey
That blast from Adam Gaudette last game to send the Canucks to OT was the latest in a series of bar down goals for the Canucks. Where does it rate for you as the best: CoHo Game 8, Jake's clapper from last week, Gaudette on Monday or Nils' blast versus the Leafs? Take the context out of it, what was the best goal?
Is there a better Canuck this season than Brock Boeser? The easy answer is yes. We'll talk about the other guy in a bit. This has been an epic season for Boeser already and if he brought back rookie season Brock and put up a hat trick, he'd equal his total from last season. He's a shade under his rookie campaign in G/GP with 0.45 currently which is just behind his 0.47 rookie season. Brock is also having his most choosy season as well. His Shots/GP is 2.38 which is a half shot less than 2017/18 as well. Simply put, Brock is back!
Thatcher Demko was the NHL's second star last week and we need to stop calling him "bubble Demko". He is just Demko now. The stats speak for themselves and maybe there's a way to trade Holtby for a journeyman goalie and get Michael DiPietro as the back up. Who's up for another controversy?
So NES Ice Hockey, is there a perfect lineup? Do you go skinny, medium, sumo? Medium, medium, sumo? Or do you just go for it with speed and go Skinny x 3? Who would be your Canuck for each of those players and why haven't the Canucks made a tee of this yet?
The last time the Canucks won three-straight was, well it was back when they beat the Senators and then the Jets. But BEFORE THAT, they won five straight to end the month of January 2020/Feb 2020. Then there was the COVID so this is a big deal right now.
The win last game still allowed the Canadiens a point so a win tonight still has the Canucks one point back. They can still make it, games in hand be damned!
PowerGlove™ Player of the Game
Brock Boeser is back. I feel like he's due for that game we need to fawn over for the next two weeks. I want to see him be all over that hat-trick and he's surging right now. It just feels like the right time to happen.
What I'm Looking Forward To
Another win seems fair, definitely want one of those, the new eve6 album, and a Jake Virtanen buttcheck.