CanucksArmy Game Day: The new look power play, countdown to fire town, not Brock, and winning?
Photo credit:Bob Frid-USA TODAY Sports
Winning cures all. Seriously, if you win, people shut up
It feels like forever since the last time the Vancouver Canucks played a game. It feels even longer since they won a game. If you're a hardcore fan, you'll know their last win was against the Calgary Flames 11 days ago. If you're even more hardcore than the rest of them, you'll remember the season was on the line back then and the sky was falling, too!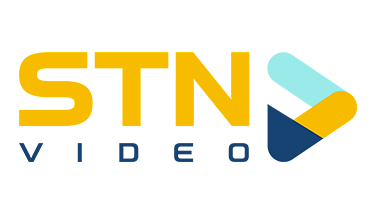 There has been zero winning since then.
Tonight, it's the Jets who face the sad-sack Canucks. The Jets have won four-straight with two of those coming against Vancouver. Will the Canucks be a different team after having a handful of days off to prepare or will it be yet another soul-crushing loss that makes us beg for the reset button?
It's still kind of laughable though, as Vancouver could win a few games and technically be right in the mix.
It's funny, trust me.
Let's Do This!™
Shuffling Deck Chairs
Travis Green is looking for any kind of spark and he has reunited the Lotto Line but moved Nils Höglander to the land of the forgotten toys with Brandon Sutter and Adam Gaudette. That means Jake Virtanen gets a starring role with Bo Horvat and Tanner Pearson. Let's give them a shot.
The Sutter line could be interesting with all of his breakaways and offensive prowess combined with Höglander's aggressiveness, and Gaudette.
The power play was adjusted to see Elias Pettersson on his strong side, the same as Brock Boeser. According to Brendan Batchelor, the Canucks are rolling out a six-man PP2 unit. I'd love to see how that pans out (I'm not stupid, obviously they rotate the guys at the point in and out).
Not Brock Boeser, Is Jake Still Here, Pavel Bure Holograms, and Still Coaching
This isn't Brock Boeser but regardless of the photo, Brock Boeser is still in the top-3 in goals scored, tied with Tyl… OH COME ON! Tyler Toffoli? Get out of here. Boeser needs to go NoDak North tonight and get out of the logjam. And Fox Sports CHANGE YOUR PICTURE OF BROCK!
The Reverse Retro fad is over in Vancouver so maybe the Canucks can go back to winning? Thankfully, the Canucks were scoring goals last week so really, they just need to figure the winning part out. This season has just been a collection of nastiness suffocating this team when all they needed was a spark. They have to kick this thing, this ugly self they are dragging around with them. The jersey, the depleted roster, the downright bad luck: it has to change.
Vancouver has a handful of games that deserved a better fate and if you take, let's say, three games and flip the result, it puts them one point ahead of the Canadiens and in a fight for spot 3/4 in the North. The optics really drown it all out combined with the storylines that take anything good they've accomplished and bury those ledes. The Canucks are eerily close to a collapse but maybe it's being at the ultimate breaking point that turns this all around? Positivity is needed, I'll tell you that for free.
Let's discuss the new-look power play for a second. You can put any configuration you want on the top unit but if the 3-man umbrella is the only setup that they utilize, who really cares? Last game, there were two times if memory serves correct, where four players touched the puck on PP1. I can't buy into anything that doesn't utilize all the weapons. There's hope that Brock could fire off again but J.T. Miller and Bo Horvat have to be involved. The predictability of their powerplay for the past few seasons trumps any success they've had. Keep them thinking.
Jake Virtanen's future has taken centre stage and it appears the Ducks are the frontrunners. His contract is the sticking point and it's the real dollars, not the cap hit that has paused the deal. Jake, give us whatever you got; everyone needs a change.
A bright moment from the weekend. If you smiled when you saw Pavel Bure, I did my job.
The storyline of Travis Green, his lame-duck season, and what lies ahead has frustrated pretty much everyone. Green still is unsigned and the state of the team has trumped anything that probably WAS going to happen. He'll keep coaching to win, but how do you coach to your full potential if you have no clue what's going on around you?
PowerGlove™ Player of the Game
With the PP1 switching wings, I have to say, Elias Pettersson. There is something that is emerging in the last while and I believe Boeser will get the puck more to start, which in turn frees up Pettersson. I'm rarely wrong so come back here and check the receipts when Petey blows up tonight.
Disclaimer: If Pettersson is a -3, delete this section from your memory. See you tomorrow.
What I'm Looking Forward To
Finishing series one of The Boys, eating my breakfast, a Canucks win and sticking to my five-coffee limit for the day.