CanucksArmy Game Day: Outro, one last time
Photo credit:© Bob Frid
This is it, don't get scared now
Kevin McCallister said it best and the Canucks will finish off their season in unspectacular fashion. There will be no fanfare, no fireworks or hurrahs. There will be no playoff berths, no milestones to exclaim, and unless a miracle occurs, no Alex Edler goals anywhere in sight. This was a season that had its challenges from the beginning along with a substantial roadblock in COVID-19.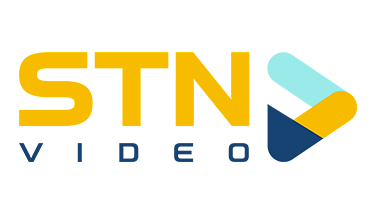 Amidst the chaos, Travis Green still hasn't seen a contract extension, Ian Clark is all but gone, there are even bigger holes to fill than the previous season and it looks like another plane is about to fly over Vancouver.
It's ironic that the 7th man banner was the least embarrassing one to define this organization.
As the playoffs continue, the Canucks and Flames will fizzle into the midday sun and most of us will question if the game even took place. A 12:30pm Calgary start time is way too fitting to be the finale of this forgettable campaign.
But, they still have to play the game.
Let's Do This!™
What's left to wonder?
Tanner Pearson has left the team to attend to a family matter and will not play in the team's final game. Arturs Silovs may get the call after backing up Thatcher Demko yesterday in Braden Holtby's absence. Any other lineup changes likely won't happen until close to puck drop.
Benning's brilliance, Twitter fire, no luck for Edler, and Jimmy "freaking" Vesey
This season has been quite a rollercoaster and with every twist and turn, Jim Benning has found a way to dodge every critical bullet like Neo in the Matrix. Benning has made numerous gaffes, he's come out publically once and made his reputation even worse, and with many of the off ice issues building up, he's put a coach who doesn't have a new contract up front to the media as the face of the team when real-world problems needed to be addressed. It's actually pretty impressive that Benning has lasted as long as he has but until Ownership realizes their grave, grave error, he'll be in charge and this Canucks squad will continue to be the laughing stock of the NHL. Even Ottawa is laughing.
Elliotte Friedman tweeted out the future of Benning yesterday and just when things looked like they might turn around, his tweet cemented the Canucks fate for at least another season. Twitter can be pretty brutal at the best of times but this fanbase's social media presence has its finger on the pulse. That being said, there is an entire generation that doesn't to the "online thing" and doesn't have a digital voice but listening to the outcry locally (I'm in Kelowna), this farce has gone on way too long. It would take a monumental change and probably a few of them to dig out of this pit the team sits in but it is possible.
Here's an idea: start with making the Skate jersey a permanent alternate. It's a small move but it says "they've heard us". Buying out what's left of Loui Eriksson, Antoine Roussel, or even Jay Beagle would be a gesture of good faith. The fans are aware mistakes will be made but they're also aware of the direction the organization is headed and it can't continue to go the other way.
There's a variety of UFA's this offseason including Alex Ovechkin (really?) but there is room to make this team better and relatively cheap as well. Unless there is an offer sheet to Elias Pettersson, Vancouver can hopefully keep its two biggest stars at a friendly enough cap-hit. The buyouts would help but walking away from a handful of eyesores is a good start.
How snake-bitten is Alex Edler? This has to be borderline rage-worthy for the aging defenceman after playing in a season where he hasn't tallied a single goal. Alex Edler, formerly the Canucks top defender, doesn't have a goal this season. It just doesn't seem fathomable that his talent hasn't been able to muster a goal. Even Elias Pettersson bumped his "hitting the post" slump. Maybe this is the way Edler goes out? Maybe this is how it must end?
Jimmy Vesey has made himself known to the Canucks coaches and their fans. It feels like he has a handful of goals since the restart but he doesn't. There are a few assists that were quite memorable playing alongside J.T. Miller but what you should remember is that the team is going through the motions to end this season and Vesey's play hasn't been rewardable. If you want this team to get better, you need to focus on the guys that are able to put the puck in the net, the guys that don't just have a handful of assists to contribute when the lineup is watered down and minutes are bountiful. There are better players out there and the Canucks need to realize they can be one and done with their pickups.
PowerGlove™ Player of the Game
For the final time, away from Rogers Arena, I'm giving it to Alex Edler. The former Kelowna Rocket has been so much to this club and even though he probably isn't retiring, he deserves to have something go his way to end the season. One goal from Edler would mean a lot to so many people in a time where everything feels like it's burning to the ground. Go get 'em Eagle, you've earned it!
Things I'm looking forward to
The second half of the watermelon I bought
Enjoying the playoffs as an innocent bystander. Did you know they've been outstanding so far?
Going from double-bogie golf to just bogey golf. I'm getting a putting green so all the wasted shots should start going away.
Seeing the Canucks turn the corner and get back to being the team that the rest of the NHL was frightened of for so many seasons.
A new journey
My final 94 cents
Today is my last game day article, in fact, it's my last article for CanucksArmy. I have done this job with pride for eight years and I have enjoyed every minute of it. I've missed two games in that time (I read the replacement guy's stuff, not good) and I made sure I could give it my all, whatever that looked like.
In the last season, I have taken on some new opportunities like the PP1 Podcast (45th best Canucks show out there,
click here to subscribe
) which has increasingly required more and more time as well as just needing a breather from producing content that I was proud to put out. CanucksArmy has been a great home for me and I am beyond grateful to everyone I have been fortunate enough to call family.
Thank you to Thomas Drance for reaching out and offering me a spot back in 2012 when I was blogging away in my living room about the "
real good scale of Willie D
" and to all the editors I had the privilege of writing for.
I won't be going away and you'll continue to see my stuff on Twitter, the podcast (available where all pods are found), YouTube, and IG. Even though this has been a tough season to watch, I have always tried to find a way to keep this space original. The dog's post was probably the best.
I can't wait to see who takes over this space next season and I'm sure they'll bring the flair that only CanucksArmy can bring.
CanucksArmy has been a great launching pad for so many writers and I've cherished the opportunity to spew my ideas on here whenever possible.
Thank you for taking the time to read the game day thread, leave comments however awful they may have been, but mostly nice, and thank you for being there as we've gone through some of the darkest days in Canucks history.
It will turn around one day and you better believe I'll be on the front lines when it happens.
See you around the yard.