CanucksArmy Game Day: The game Edler scores #100, and the Canucks' MVP, and where is Madison Bowey?
Photo credit:© Sergei Belski
When the games stop meaning anything, that's when they mean the most
Tonight is all about Alex Edler. He hasn't scored goal number 100 and it would be fitting to get it against the Flames, in Calgary, in an absolutely mean nothing game. The Canucks have zero to play for aside from a better possible draft position. OK, so that's more than zero, so I guess the Canucks have one thing to play for. Well, and Edler scoring would be great, and now that I think about it, lighting up Jacob Markstrom would be a lot of fun, too!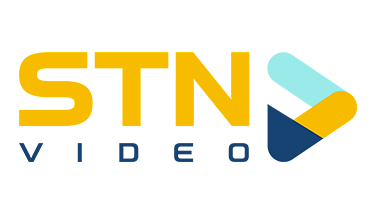 So we have Edler, a draft position, and the Markstrom thing. There are at least three things to play for tonight.
It would also be great if the coach had a new deal by puck drop. People love a good story.
Let's Do This!™
The kids are coming!
Now that it's over as far as the playoffs are concerned, it's time to play the kids. Not all at once but there needs to be a Jonah Gadjovich play here and we'll probably need to see a bit more Olli Juolevi through the final stretch. The defence seems to have a surplus of options including Madison Bowey who has also not seen a game yet.
What's going on with Brogan Rafferty? Is he still a Canuck or is he gaining experience the Michael DiPietro way?
Inquiring minds would like to know.
Alex Edler will score, Madison Bowey, will the Canucks win again, and who is the Canucks MVP?
Let's start with the good stuff: who is the Canucks' MVP this season? Thatcher Demko was the early leader and he really kept this team afloat until he couldn't. Elias Pettersson went down and then COVID happened and things really got derailed fast. There has been one constant and that man is J.T. Miller. Miller has been an MVP on the ice and off, especially when he took a stand upon the team's return from their COVID-19 outbreak. He wears his emotions on his sleeve and he's operating at 0.81 P/GP which is his second-best season only behind last year. Miller is probably a bigger Canuck than we realize.
Madison Bowey became a Vancouver Canuck at the trade deadline this season and hasn't had a sniff of game action for his new team. Why? He has averaged about one point every four games and is a great setup guy that walks the line amazingly well and now that there is no reason to strut the vets out, put in Bowey, even if only for a game. He's not a game-breaker but he hasn't even played, so on the ice, there's no chance at chemistry. It's a wasted trade otherwise.
Not since his rookie season has Alex Edler seen a drought like this. In 2006/07, Edler put up one goal in 48 games. It seems ludicrous that he hasn't scored this season even with a reduced role. There should have been a fluke goal by now, even a bank shot or something. Alex Edler is too good not to have scored and tonight will be the last night he walks into a game with a zero in the goal category. There is just too much working for him to not have him score.
I made a call that the Canucks were more likely to have Nils Höglander score the Michigan goal than they were to win two more games. They've put one W up since that comment and I stand by the take. There is no gas left in the tank for this team and we'd be lucky to see a close one going forward. Please feel free to throw me under the bus if I'm wrong.
This has already been stated, but Luke Hughes at seven is a good choice. I hear his brother plays for the Canucks so Twitter would go crazy if that happened. Imagine if there was another Hughes brother in the league as well? I don't think we could handle it.
PowerGlove™ Player of the Game
Alex Edler scores tonight. Don't bother picking anyone else.
Things I'm looking forward to
Refilling my Sodastream cartridges. You can never have enough of those things. Also, did you know it's just dry ice in there? The smoke shows that come from that stuff are awesome!
A Canucks win that will have the people talking. Not really sure what that even looks like anymore.
Working through the afternoon games next week. Seriously, I think we all need a break.
Alex Edler scoring and having me be right for once.