CanucksArmy Presents: The Game Day featuring Canucks @ Oilers
Photo credit:© Timothy T. Ludwig-USA TODAY Sports
OPENING FACE/OFF
And so it begins. The Canucks, by many, are not being predicted as playoff participants this season. Nothing new here. An "All-Canadian" division should make their chances easier but apparently being a top-4 team isn't going to happen.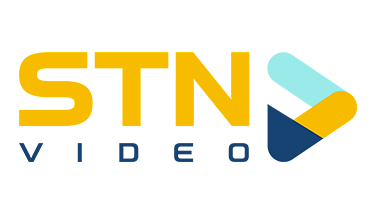 No problem, critics have been writing off the Vancouver Canucks forever and this season will be no different. Tonight, they take on the Edmonton Oilers in what will most definitely be a highly charged game. Everyone is ready to unleash the beast and there will be a handful of guys that will try and step up to open the season on a high note.
Aside from some scrimmages that had more technical issues than configuring your wireless printer ("did you reset it?" YES, I RESET IT! "Restart the wireless," I DID THAT 3 TIMES IM NOT AN IDIOT!), there hasn't been much Canucks hockey to take in unless you're privileged enough to rock a polo with two silhouetted faces on it. (Guys, seriously, where's my polo?)
Canucks hockey has finally returned and I couldn't be happier to get you prepared to watch it, listen to it, or get SMS text updates on your Nokia 3310. I made a bold take on the #5 hockey podcast in Taiwan this past week about soon to be sensational rookie Nils Höglander putting up TWO, count em' TWO goals tonight.
What other wild shenanigans will occur? Check out the rest of today's must-read preview.
Let's Do This!™
WHERE CAN I FIND THIS GAME?
TV: SNP / RADIO: SN 650 / PUCK DROP: 7PM
LINEUPS 
J.T. Miller and Jordie Benn are under COVID-19 precautionary protocol measures and will not be with the team to start the season and could also be out of the lineup for up to two weeks, great! Zack MacEwen will undoubtedly get the nod to play today whereas the defence will probably remain unchanged.
Höglander will get his first taste of NHL action this evening and all eyes will most likely be on him in his debut. Forget about the obvious rockstars in Elias Pettersson, Quinn Hughes, and Tyler Motte; Höglander is the new toy we all can't wait to see.
Regardless of who gets the start in net, the other guy will start tomorrow. Thatcher Demko earned the right to get the game one nod after his otherwordly performance in the playoffs, a feat so dramatic that the Golden Knights couldn't shake it and ultimately succumbed to the Dallas Stars in the Western Conference Final.
Will this be a Hart/Art Ross season for Connor McDavid after his teammate Leon Draisaitl did the deed last year? This Oilers team has some great talent but will their downfall be the same two things that always plague them: a mediocre defensive corps and goaltending that is anything but consistent?
Mikko Koskinen is the likely starter tonight.
INTERESTING GAME NOTES
Adam Gaudette and Tyler Motte are back to being buds after a slew foot on the weekend that caused a tussle during their scrimmage. Don't read too much into fighting teammates and how the Blues won the Cup the last time that happened. We might need to change Motte's nickname to Charlie Tussle after that though. Stay tuned, we're gonna make fetch happen with this one!
Is Elias Pettersson poised to take the NHL by storm this season? It sure looks like it. He took his personal brand to new heights and in the final year of his entry-level deal, he'll look to become one of the highest-paid players in the league. To do that, he'll need to get close to the 66 point pace he put up last season and it's not out of the realm of possibility he eclipses that in fewer games. It is Petey after all. He's only reinvented himself every time we had a read on him.
#ShotgunJake was so close again last season to hitting the 20 goal mark. He will be up against it for a third-straight season but he'll get a headstart with the marquee billing alongside Pettersson and Brock Boeser for the next week or so. Jake has been given every chance to succeed and now it's time for big boy hockey. He holds all the cards. Vancouver could be a dangerous place the closer he gets to the big 2-0. Good luck bud!
Brock Boeser was one of the least penalized players on the Canucks last season. He had 14 minutes in the sin bin which is something to think about. His 200-foot game improved which meant he was having to defend more and make dirtier decisions on the forecheck. He isn't the fastest player on the team but his smart decisions will benefit a team that was the ninth-highest penalized team in the league. Fewer penalties, more 5v5, more opportunity. Brock gets 30 this season.
COVID-19 is going to be a storyline in the NHL until it's eradicated and with teams travelling to areas of higher infection rates, there are going to be multiple changes to how this season plays out. It might not be the team that loses the fewest players that wins it all but the team that has the best overall gameplan. There's a fair amount of immediate depth this season on the Canucks. Don't count them out just yet.
You know what? Don't count them out at all.
TWITTER TOLD YOU
The one thing that we can always count on is that Canucks Twitter will deliver the goods. Whenever I'm unsure if there will be something worthy of posting here, there is always someone that steps up. Joey Pitt gets us going for the opener:
MY 94 CENTS
I can't believe we're back to hockey. It still doesn't feel real yet but it will when we all throw our hands up in the air after that first Tyler Myers penalty or when Hughes pivots to embarrass a forward or even when FA tweets out something completely unnecessary. There is a strange glow to this year's Canucks and it shouldn't be there but it is.
The Canadian division might be the opportunity the Canucks need to flex their muscles. After all, when the bar is low, everything is an achievement.
THE FINAL WORD
Shortened season, seven teams, rivalries about to burst at the seams; imagine if the Sedins played in this setting? The Lotto Line will have to wait but it's possible the Canucks get back to feasting on teams like the Oilers once again. It's also possible we're all underestimating this team more than we know.
Hockey's back, though. It can't all be bad.