CanucksArmy Presents: The Game Day feat. Canucks Vs. Canadiens Part 2
Photo credit:Bob Frid-USA TODAY Sports
OPENING FACE/OFF
It's highly unlikely the Canucks and Canadiens repeat the flood of goals from one night ago. Tyler Toffoli making the Canucks cringe with his hat-trick but what's the bigger concern is how many bodies dropped after the last game due to injury. The power play returned after a lengthy hiatus and just like that, faith was renewed. The Canucks are now riding a one-game win streak.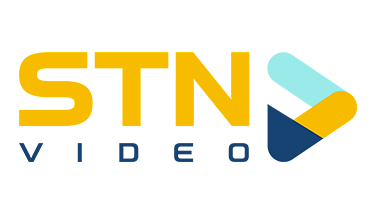 A little less drama tonight would be ok, but let's be serious, we've craved this for months.
Let's Do This!™
WHERE CAN I FIND THIS GAME?
TV: SNP / RADIO: SN 650 / PUCK DROP: 6:30PM
LINEUPS
Alex Edler left the game last night with an upper-body injury and didn't return. He'll be a game-time decision. Jalen Chatfield looked decent in his NHL debut and depending on the Edler news, we may also see Olli Juolevi back in. Players were dropping like flies. It wasn't good.
We mustn't forget that Jordie Benn has yet to play so maybe hold the phone on the Juolevi idea.
Thatcher Demko will get his next start this evening after Braden Holtby took the net last night.
No tip of the hat if there are any changes for the Habs. Expect to see the same lineup as last night.
Jake Allen should see the second part of the back-to-back. He looked good against the Oilers the other night; he'll likely do just fine against the Canucks.
GAME NOTES, INTERESTING STATS, AND MORE TALK ABOUT SPECIAL TEAMS
Brock Boeser is already at four goals on the season through five games. In the words of John Wick "Yeah, I'm thinking I'm back". He looks confident in his release, he's not labouring with his shot and he's now the man in the middle on the PP. Not the spot you'd expect but goals are coming.
Bo Horvat has also been a soldier to start the campaign and his five points have him tied with Brock for 2nd in the league! Can you say Art Ross?
Quinn Hughes has opened up his game a bit this year and his shot as well. Hughes already has 17 registered shots on net which is just outside Top-3 in the league. This would be something that you could probably disregard but the more he's involved in Vancouver's power play, this could actually be sustainable.
If Alex Edler and Travis Hamonic are out for tonight, there are a lot of minutes that need filling. Montreal could fill their boots if this is the case. That also doesn't include Jay Beagle's status.
When do we worry about Elias Pettersson and the lack of total points he's produced? It's five games in and he just hasn't looked himself, well, aside from the between the legs chance which would have brought the place down. Petey gets back on the scoresheet, book it!
TWITTER TOLD YOU
Not sure where this is coming from but yes, what number?
MY 94 CENTS
The power play ended well but it struggled to find its legs. Nils Höglander continues to impress as does Adam Gaudette. The depth has shown up but it will definitely be "live by the sword, die by the sword" for the Lotto Line and Bo.
They need to stop getting so cute with every perfect play. Shoot the freaking puck guys! I don't want to be that guy but seriously, it's annoying.
THE FINAL WORD
Another goal-fest would be awesome but you play with fire when a team like Montreal can match you one-for-one. It would be wise to keep Tyler Toffoli away from shooting lanes as he seems to still have an accurate shot. Will the Canucks make it two in a row? Depends on who's healthy.