CanucksArmy Game Day: Bones on parade, a Pettersson update, and playoffs?
Photo credit:© Perry Nelson-USA TODAY Sports
Does anyone want to talk about playoffs again?
The Canucks beat the Oilers handily on Thursday and just like that, it's time to talk about the postseason. If the Canucks run the table to finish the season and the Montreal Canadiens lose at least two of their final three games then the Canucks will dance with greatness in May. How hard is it to win eight straight games at the end of the season? Well, hard.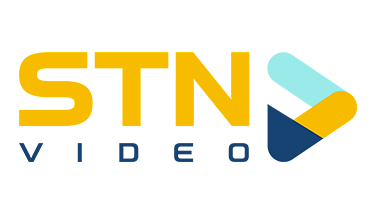 Crazier things have happened, I mean take a look at the NHL Dept. of Player Safety; they spin the random wheel of punishment to decide their wrath. The Canucks can do this and imagine if they do?
Alex Burrows scored in OT against the Hurricanes and turned things around for a lengthy streak so why can't the injury/suspension riddled 2021 team it too?
Let's Do This!™
A Pettersson update, MacEwen suspended, and the return of the Swedish Taxi King
There are discussions that Elias Pettersson might return before the end of the season (big mistake) but if they actually do start winning here that would be a massive boost to the morale and their lineup. He also has some bonuses he can take in if he plays and gets a handful of points. Go, Petey!
Zack MacEwen introduced his knee to Darnell Nurse's face last game and has been handed (no pun intended) a one-game suspension. Seems fair, right?
With the suspension of MacEwen and the likelihood of Marc Michaelis being out (UBI), the return of the taxi squad leader, Loui Eriksson, is in the cards. This gets interesting if the Canucks can hang on late tonight because it would sure be nice to talk about Loui again.
Penalty killing in the name of, Bonesy, Boeser's time has come, and a goal for Lind?
Before the Canucks had an excitable two games against the Oilers this week, they actually had killed off the previous 15 penalties which are saying a lot considering what they've been up against. Vancouver hasn't allowed a PPG in 23 games this season and but they've allowed at least one goal while shorthanded in 17 games. Live by the sword, die by the sword.
Jack Rathbone didn't waste a lot of time getting his first goal in the NHL and he had a beauty to boot!
Rathbone looks so confident out there and it would be tough to see him pulled out of the lineup at this point. Imagine what a full training camp, a full preseason with a proper defensive partner, and a bit of muscle will do? What a pickup by Jim Benning!
Brock Boeser (my prince) has scored in three straight games and he has reached the 20-goal mark for the third time in five seasons. He's opened the scoring five times this season which is only four back of Auston Matthews for first in the NHL. Simply put, he's Brocktastic.
Kole Lind missed out on the parade of goals but Saturday night on HNiC could be the night Lind takes his first step. He's looked good on that line with Horvat and it's only a matter of time before Kole makes his mark.
Alex Edler still has not scored a goal. MUST THIS MADNESS CONTINUE?
PowerGlove™ Player of the Game
Bo Horvat needs a big game and wouldn't it be nice if he did it at the expense of Connor McDavid? Bo hasn't scored since the two wins against the Leafs in the beforetimes. He's due in the worst way. Bo Horvat, PoG.
Things I'm looking forward to
Running a sub-six 40 yard dash on Sunday… for charity.
Kole Lind scoring a goal for the Vancouver Canucks.
The playoffs.