Canucks' reliance on goaltending a symptom of a much larger issue
Photo credit:© Dan Hamilton-USA TODAY Sports
From the beginning of the 2019-20 season to the present day, only the struggling Chicago Blackhawks have forced their goaltender to make more saves at 5-on-5 than the Vancouver Canucks.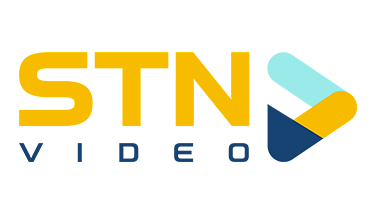 The Canucks have consistently played poor defensive hockey, and although sometimes they have outscored these issues, the problem has only been magnified this season. This has caused them to lose games in embarrassing fashion on numerous occasions.
Over time, instead of being considered a significant issue that needs to be addressed, the Canucks' reliance on superb goaltending to compete has become a quirky trait that many consider to be a part of the team's identity.
Frankly, good teams don't rely on goaltending to win games. That's a fact about winning games in the NHL. While a goalie may be able to get hot and help a team win a game, or even a series, bleeding scoring opportunities and relying on your goaltender to consistently play well-above-average is not a repeatable formula for playing a Stanley Cup-winning style of hockey.
Where have the Canucks gone wrong? What benchmarks do they need to aim for? How do they make the necessary changes? The answer to those questions leads to a Stanley Cup.
Comparing the Canucks to the league's best teams
If we take a look at the two teams that faced off for the Stanley Cup last season — the Dallas Stars and the Tampa Bay Lightning — we see two teams who were extremely strong defensively and didn't leave their goaltender out to dry.
Both teams were great at limiting goals against and one of the big reasons for that was their ability to limit high-danger chances.
Defence stats comparing the Canucks against the Stanley Cup Finalists. (Natural Stat Trick)
In comparison, the Canucks were terrible at limiting these high-danger chances and instead had to outscore opponents or rely on Jacob Markstrom to bail them out. While this did happen on occasion, the Canucks' playoff success has helped change the narrative on the strength of the team.
The Canucks were not a surefire playoff team. They finished 16th in the NHL in points percentage and were experiencing a late-season skid, making them the classic definition of a bubble team. While there were many positives to take away from the ensuing playoff run, one could detract from it by saying that they beat a weaker Minnesota team and a St. Louis Blues team that had terrible goaltending. In the next series against the Las Vegas Golden Knights, the team was thoroughly outplayed and strung the series to seven games on the back of a historic performance from Thatcher Demko.
This is a pessimistic view on the Canucks, but the team's recent results mean that the team needs to be scrutinized until they figure out a way to play better hockey.
To recap, last season the Canucks' upside was limited by their ability to prevent high-danger scoring opportunities which often resulted in goals. Jacob Markstrom's departure and regression in the team's defensive play have exacerbated these problems and that has led to blowout losses.
The 2020-21 Canucks have allowed 13.18 high-danger chances per-sixty-minutes as well as 2.58 high danger goals per-sixty-minutes at 5-on-5, both marks that are good for worst in the league. What is causing these issues and why have they taken a step back from last season? Figuring that out will be key to making the most informed decision possible when attempting to fix it.
Why are the Canucks so poor defensively?
There are a few different factors that have contributed to the Canucks poor defensive play. One of the first ones to look at is the roster composition itself, specifically the defence group. The Canucks revamped their defence group this offseason by adding Nate Schmidt and Travis Hamonic, but with all the injuries, they have been forced to ice nine different players on the blueline so far this season.
It's clear that players have been forced into situations earlier than the club would have liked — Brogan Rafferty comes to mind — but the reality is that so far this season, none of the Canucks' defencemen have played well in their own zone. Whether this comes down to a lack of practice time, a poor defensive system, or a pure deficiency of talent among the group, it's an issue that needs to be flagged. Granted, all of those factors probably play small parts and together have resulted in this mess, but the reality of the shortened seasons means that the Canucks don't have time to wait to mesh or practice.
When entering the season, many believed that the Canucks' lack of depth would be their limiting factor, but so far it's been their star players that have really struggled defensively. Quinn Hughes — while magical offensively — has been one of the main culprits for poor defensive play. He has been on the ice for a team-high seventy high-danger chances against, eleven more than second-place Tyler Myers.
Star forwards have also been on the ice for way too many of these chances allowed. No one on the Lotto Line is above 40 HDCF%, and moving forward these numbers need to change. It's one thing to step up to the media game-after-game and say that you need to be better, it's another thing to show it.
It was clear during the summer that Travis Green was asking for another defenceman and that was thought to be a factor in the signing of Travis Hamonic. However, Hamonic played very poorly in his few games and since then injuries and the struggles of the youth have caused havoc. Players like Tyler Myers and Alex Edler have been overused and their flaws get exposed as a result.
The last factor that needs to be discussed when it comes to the Canucks' weak defensive play is one that should never be brought up when it comes to professional athletes. After another Toronto goal, Braden Holtby had a look on his face of absolute bewilderment at the effort produced by his teammates.
Effort should never be in question and the Canucks have a strong enough leadership core that it should not be a reoccurring issue.
What can be done to fix these issues in the short-term?
From a big-picture view, the Canucks are going to need to address the structural issues in the way that the roster is constructed. However, the team also needs to figure out a way to change the momentum of the season and prove that they are better than how they've been playing.
The Canucks have had a hectic start to the season but now that's slowing down slightly. Eliminating the back-to-backs will give this team some much-needed rest, especially for veterans like Edler who are shouldering large minutes.
Head coach Travis Green needs to find a way to emphasize defence. Players need to be held accountable for their mistakes in their own end — no matter who they are — and Green needs to find a way to get the players to buy-in. The path to success for this team relies on the stars outscoring opponents at 5-on-5 and you can't do that while the Lotto Line is allowing 5.72 GA/60 mins.
The Canucks should rely more on Nate Schmidt. This is a guy that has faced some of the toughest competition in the league over the past few seasons and Tyler Myers is playing more than him. Schmidt should be relied upon in more situations as his underlying numbers haven't been as poor as many of the other defenders on the team. The Canucks are actually outscoring opponents 14-10 while Schmidt is on the ice at 5-on-5.
Last but not least, if things don't turn around soon then the tough reality is that Green will probably have to break up the Lotto Line. He's coaching for his life as he doesn't have a contract for next season and maybe a juggle is what the players need to get themselves going.
Overall, we can see that the Canucks have structural issues that are holding them back from being a true contender, but that's to be expected from a young team that is supposed to just be entering their window of contention. In the meantime, finding ways to stop the bleeding begins with accountability and responsibility, two values that have been missing from the team through the early going.
It's a short season and if the Canucks continue to play this poorly then they're going to be out of playoff contention before they know it. While this early season slump has hampered the Canucks' playoff chances, one positive that can be taken from it is that it's exposed some of the issues with the roster and now they can receive the attention they deserve.