Canucks Prospects Rankings #3: Kole Lind is ready for the NHL right now, and could play this weekend
Photo credit:© Anne-Marie Sorvin-USA TODAY Sports
Coming in at number three on my list is winger sort of turned centre, Kole Lind.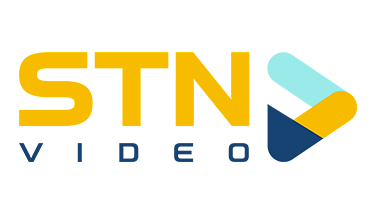 Lind is the perfect example of long-term development and is now just one final step away from the NHL as he currently sits on the Canucks' Taxi Squad.
He has spent part of four seasons with the Utica Comets in the AHL. He struggled in his rookie season, had a bounce-back year in 2019-20 and looked like a much-improved player this year as he made the transition to centre. Lind played on the Comets' first line before being called up to Vancouver's Taxi Squad. He had five goals and three assists in eight games this season.
Four of his five goals have come on the power play this season, he moved from the half-wall to the centre of the ice bumper position and it has opened up his ability to roam freely and read plays to find open ice for his quick shot.
"Transitioning from a half-wall guy to a bumper guy has been a change for me and I think I did a good job of it," said Lind. "Just talking through our tendencies as a group on the power play has been good for us that way and overall I think it's just been a much better success for a lot of guys that way. It's taken some adjusting for sure but getting that freedom to roam wherever you want to out there and be effective that way is cool for me to learn. I've learned the soft spots to be and where to jump into an attack when the time is right. It's been cool and I've enjoyed learning it all."
Last year, Lind was more of a playmaker on the power play as he totalled the year with 30 assists. Now he is looking to get back to being the scoring threat that he was in junior and a lot of that comes from being confident in his quick decision-making on the ice. "Quick decision-making was the biggest thing for me," said Lind. "It's just learning the timing of everything. My foot speed has caught up to a pace I like so for now, there so it was just getting my mind in the right place."
As for the future, Lind should get into some NHL games very soon. There's a chance he makes his NHL debut on Friday with the Canucks' current COVID-19 situation. The big question will be if he is asked to play centre or slot in on the wing. His transition to centre has been a smooth one this season but it has been done in a watered-down AHL with each team losing five of their best players to the NHL's Taxi Squads.
Lind projects as a third-line winger who can bring offence with his finishing ability and high-end playmaking. The Canucks should get him into games this season so that he has some confidence going into next season's training camp.
As he said in the linked article, Lind is ready to take the muzzle off and get underneath the skin of his opponents at the NHL level. He is at his best when he is emotionally engaged in a game and it took a couple of AHL seasons for him to find that as a pro. There's a lot of potential for Lind, who could be an option to work into a top-six role in the future. He needs to find success at the NHL level before a top-six role is on the table and that can begin as soon as this weekend where we could see Lind's NHL debut.