Bo Horvat hasn't just been the Canucks' best player for the past calendar year, he's also been (one of) the NHL's best goal-scorer(s)
Photo credit:© Bob Frid-USA TODAY Sports
A few weeks into the 2021 season, much ado was made about Elias Pettersson's slow start. And while that's surely a topic that was worth discussing, such worries about the Vancouver Canucks' top center has taken away some of the spotlight that should be rightfully shone on the Canucks' other #1C.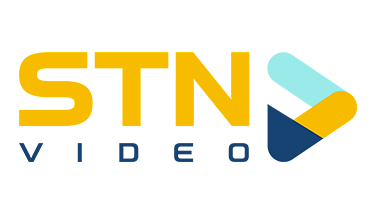 Oh yeah, it's time we had a serious talk about Bo Horvat.
There once was a time, shortly after his selection in the 2013 NHL Entry Draft, that Horvat was thought to be a safe bet to make it as a third-line center, with perhaps some second-line potential if he could work on his skating.
Work on his skating he did, and soon the word on the streets was that Horvat could definitely play as #2C on a contending team. Then came debate as to whether he was worthy of being labelled one of the top second-line players in the entire league.
Now, in the present day, it's becoming harder and harder to argue that Horvat doesn't belong well within the list of the top 30 centers in the NHL.
Which is not to say that Pettersson is not still the Canucks' top center. It's just that the team now has two centers that could easily hold down first line duties, and one of them has arguably been the league's best goal-scorer for the past calendar year.
Bo Horvat, 2020-2021
| | | | | |
| --- | --- | --- | --- | --- |
| Since Jan 1, 2020 | Games | Goals | Assists | Points |
| Regular Season | 38 | 17 | 16 | 33 |
| Postseason | 17 | 10 | 2 | 12 |
| Total | 55 | 27 | 18 | 45 |
Let's start with the big, eye-catching stat.
Since January 1, 2020, only one player has scored more goals in the regular season and postseason combined than Horvat, and it's Alexander Ovechkin with 29. Ever heard of him?
As of this writing, Horvat sits tied for second with 27 goals, dead-even with the likes of Mika Zibanejad, Leon Draisaitl, Nikita Kucherov, and Max Pacioretty.
That's not bad company to keep. And say what you will about sample sizes, but Horvat's 55 games in that time is one off from the length of the entire 2021 regular season.
Horvat remained at the top of the NHL's postseason goal-scoring chart until well into the Stanley Cup Finals, despite his team bowing out in the Western Semis.
Again, as of this writing, Horvat is tied for second in 2021 regular season goal-scoring.
So, there's definitely debate to be had about where exactly Horvat belongs in the ranking of the best goal-scorers in hockey. But there's no longer much doubt that he belongs in that debate, and that he's definitively entered the upper echelon of the game's truly elite goal-machines. Ever since the calendar flipped from 2019 to 2020, Horvat has scored at a 40-goal pace extrapolated over a full 82-game season, and one gets the sense that he hasn't quite reached the very top of his peak yet at age 25.
Consider that Horvat has done all of this without the benefit of a consistent third linemate. Yes, his unexpected and undeniable chemistry with Tanner Pearson has played a major role in Horvat's success. But those two have been joined by a cadre of less-than-inspiring third wheels over the past year, with names like Jake Virtanen and Loui Eriksson taking twirls on their wing. As
our own Chris Faber pointed out earlier in the week
, Horvat and Pearson's production has actually ticked up ever since Nils Hoglander joined them on a consistent basis, and that should be welcome news to Vancouver fans and reason to fret for everyone else: Horvat isn't just continuing to succeed in 2021, he's getting noticeably better.
All this talk of offensive numbers is, of course, not even giving Horvat his full due as a player. There's what have been, at times, overwhelming defensive responsibilities, which Horvat has taken on without cutting into his production. Or, alternatively, his defensive responsibilities have cut into his production, and he's actually an even better goal-scorer than he appears to be in his current iteration.
That's to say nothing of Horvat's leadership duties as captain. Or of his power play duties, through which he has helped elevate the Canucks' man advantage into the upper tiers of leaguewide performance. Or of his ever-increasing faceoff prowess, or the fact that he's also notched four career shootout goals, all of which were game-winners.
We've also failed to mention anything about style points, but they're worth noting, too. Horvat doesn't just score goals, he frequently scores them in scintillating fashion, and that counts for something in a business that is, at its core, all about entertainment.
And so, a franchise that has only had one or two true number one centers in its prior history now finds itself with two on their hands, each with their own unique skillset. In Pettersson and Horvat — or perhaps in Horvat and Pettersson — the Canucks clearly have among the best one-two punches at center in the world in the present day and, with a little bit of luck and some smooth contract negotiations, they should hold that distinction for many years to come.