'He's the best goaltending coach in the world': Mikey DiPietro shone bright in his return to game-action and praised Ian Clark
Photo credit:Bob Frid-USA TODAY Sports
It's a lot to ask of a goalie to play back-to-back nights but Mikey DiPietro had an even tougher challenge ahead of him after not playing in a game for over 415 days.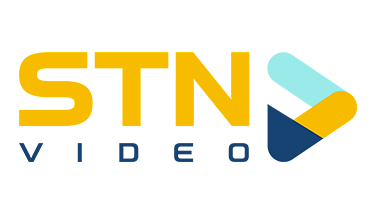 That changed on Friday when DiPietro made his return to the Utica Comets for his first start in 14 months.
"It was probably the toughest thing I've had to do mentally in my career," said DiPietro of the extended time away from game action. "For me, it was just good to be a part of a team."
"Control what you can control," he went on to say. "I leaned on my mental skills coach a lot. I call him about three-four times a week. It's all about taking what you can out of each day and knowing that you have no control over certain issues but I just tried to win every day."
His game appeared to have some very noticeable tweaks to how he approached players screening around him and how he moved his feet with a light shuffle to be ready for a shot at any second.
DiPietro was tested early when he turned away a breakaway attempt and then followed that up with a penalty shot in which he came out on top as well. He looked confident as ever and was looking extremely athletic as he typically does.
DiPietro wasn't relied upon to steal the game for the Comets as they were on auto-pilot for most of the game with a large lead in the second period. They went on to win the game 7-1 and DiPietro faced 21 shots on net.
He only allowed one goal on the 21 shots and made some big saves when the game was still close. Later in the third period came his prettiest save of the night. The Comets turned the puck over behind the net and that led to a glorious scoring chance from the slot that saw DiPietro quickly challenge the shooter to cut down the angle and make a big swinging glove save as he came out to the top of the crease.
He was back in action and said that he was pretty happy with his individual performance.
"I was really happy with how I was mentally engaged," said DiPietro. "For me, it was just about staying in the moment and taking the pucks as they come. Breakaways, penalty shots or however they come. It's about establishing a routine. It's been 14 months but it felt great, words can't really describe it for me. It was just really good to be a part of a team."
DiPietro has spent a lot of time with Ian Clark over the past 415 days. He has been able to work with one of the best goaltending minds in the world and knows that he learned a lot but has to be able to try what he's learned in game action.
DiPietro talked about how he learned so much about the technical side of goaltending while working with Clark, who DiPietro called "the best goaltending coach in the world."
"Being able to work with him every day was amazing, there's no other way to put it," said DiPietro. "The knowledge that he has of the position, and the willingness to take my game and show me ways to improve it so that at the next level it can make the game come to me and slow the game down a bit. For him, he realizes that I'm not six foot five, and I need to play the game a different way. I think with a tandem like Ian Clark and Curtis Sanford here, they've really allowed my game to grow and blossom — it's trending in a good direction. Being able to work with Clarky almost on a daily basis up there was really good from the technical side of the game for me. Now I'm just happy that I can take those technical components that we've worked on for so long and I can kind of implement them in a game and in a game-like atmosphere with distractions and different pressures that come with the game, and I'm just super, super grateful for the opportunity to work with Clarky and then when I come here, I get to work with Sandman so it's really really good."
Getting him into games was what needed to be done. You can't let a 21-year-old goaltender not play any games all season but DiPietro said that he feels confident that his development didn't take a hit during this time away from game action. He was asked what he thought about people believing that his development took a hit during this time away from game action.
"I think I improved a lot. It's funny when you say people are worried," said DiPietro. "For me, I wasn't worried. I'm confident in my game. Being able to work with Clarky on a daily basis up there. There are decisions that are out of my control. I can control what I put in each and every day, and my mindset, just to know what I bring to the rink and being able to keep an open mind, work on my game and really just have fun playing a sport I love."
"Everything else will figure itself out. I get a chuckle when people say they're worried, there's no need to be worried. This is a game we all love and everybody has a different path. For me, I got to work with a really good goalie coach — the best in the world. Now, I get to come down here to work with Sandman (Curtis Sanford) and continue to grow my game, so, I'm really happy to be here and implement the skills that we worked on in a game-like atmosphere and really test these things out."
The Comets have a ton of games this coming week, as they play five games in the next seven days and DiPietro should get a majority of the starts throughout the remainder of the Comets' season. Even if he is getting a majority of the starts, he likely will only see five to seven games as the Comets' season ends on May 16th. There are rumblings about potential post-season play for the Comets but nothing is set in stone just yet.
The young goalie seems like he's more than ready for game action and showed no signs of rust in his first game back.
"I didn't feel like it was my first game," said DiPietro. "I felt pretty good. I liked the additions I made in my game and I feel really confident out there. Even just being one game through, I really like the technical side and we're just going to continue to build with Curtis Sanford here and continue trying to get better each and every day, we have a lot of games coming up."