BC-bound Viktor Persson is set to make his WHL debut: CanucksArmy Prospect Rankings #13
Photo credit:Kamloops Blazers
After being drafted in the seventh round of the 2019 NHL Entry Draft, we began researching what Viktor Persson's game was all about.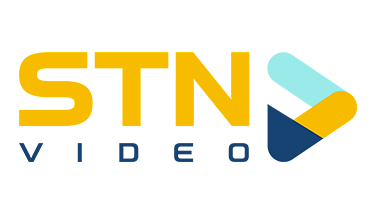 He's a big, smooth-skating, right-shot defenceman who can be physical and consistently hits the net with his point shots. It's safe to say we liked what we saw from the Canucks' final pick of the 2019 draft. After the initial research, we were excited to see what he could do this season to garner more attention and give us an indication if the NHL could truly be a future landing spot for the Swedish defenceman.
Then, COVID-19 struck and Persson was unable to come over to Kamloops for the 2020-21 season. Subsequently, the Swedish J20 league was shut down and Persson was sent to play in the Swedish third division HockeyEttan league where he felt that the level of competition was not up to the challenge that he wanted for his 19-year-old season. This fall, he will report to the Kamloops Blazers of the WHL and Canucks fans across Western Canada will be able to watch Persson play live as he looks to improve his craft enough to crack the AHL team for the 2022-23 season.
Let's have a look at number 13 on our rankings, Viktor Persson.
Height: 6'3″
Weight: 195 lbs
Age: 19 (turns 20 on November 7th)
Position: RD
Handedness: Right
2021-22 Team: Kamloops Blazers
It's going to be a one-and-done season for Persson this year as he joins the Blazers in the WHL. Persson will hope to show well enough that he isn't a one-and-done player in North America. From speaking with Persson, the WHL route is a way for him to get closer to the AHL and concurrently, closer to the NHL. There was a lot to like from watching Persson compete in the HockeyEttan league this past season. He was effective enough defensively against men and will now report back to junior hockey when he joins the Blazers this fall.
The best part of Persson's game is his combination of skating and size. For a guy who is 6'3″ and nearly 200 pounds, he gets around the ice very well while also looking clean on his crossovers, backwards skating and angling in the corners. Even with his impressive edge-work, the best part of his skating is when he gets a full head of steam and begins to attack.
As a prospect, Persson checks a lot of boxes and didn't cost the Canucks much value as they snagged him with the 191st overall pick in the 2019 draft. There are a few standout skills but he does have some areas that will require a lot of improvement.
One of the areas where he needs to improve is in his own zone. Persson is a pretty good defender when he is engaged with an opposition player but can often get lost in his own zone and end up leaving a wide-open net for a streaking player to have an easy tap-in goal. He needs to do a better job of evaluating danger and have better instincts of where danger is coming from. Some time in the WHL with the great Kamloops Blazers coaching staff will drastically improve his game after playing last season in the HockeyEttan league.
Persson can be a physical player but he isn't consistently out there throwing big hits. It will be interesting to watch him in the WHL and see if getting back to a junior league makes him become more aggressive as he will be bigger and stronger than most of his teammates and competition in the WHL. If he can expand his physical game, we will be talking about a strong skater with physical and offensive upside — that's an exciting combination.
This year is a massive one for Persson and could decide if he has a future in North America or if he will head back to play professional hockey in Sweden.
If Persson can prove enough with the Blazers, he could end up landing with the Abbotsford Canucks for the end of this current season. The path for him will require multiple years in the AHL and this year is the best time for him to begin that path.
Persson will need all of the 2022-23 AHL season and likely the 2023-23 season as well. If he is able to work his way up the AHL depth charts, his selection in the seventh round will end up looking like a marvellous late-round pick. He's big, right-handed, has offensive skills and most importantly, HE CAN REALLY SKATE. Persson has all the exciting qualities that you love to see in a right-shot defenceman and now that he is coming to North America, it's time for him to begin evolving his game.
I'd like to see the Canucks get more hands-on with a lot of their prospects but this is one prospect who I truly believe they can make a difference in during his development. If the organization sends trainers and development/skills coaches to work with Persson, they will boost the chances that he can become an NHL contributor one day.
Persson is just up the road in Kamloops this season, and the Canucks have no excuse to not get involved with his development.
Here's hoping that his potential is realized and squeezed for every drop during this important year for a young hockey player. I'd be very disappointed if the Canucks don't get their boots on the ground for this kid to give him every chance to succeed.
I believe I said this last season and I stand by it: I expect to see Persson climb up our list for next year's rankings.