Analyzing Elias Pettersson's 5-on-5 scoring tendencies: What makes him most lethal and how he can get back to his old ways
Photo credit:© Bob Frid-USA TODAY Sports
Elias Pettersson is one of the best hockey players in the world but right now some things need to change for him to get back to being the world-class scorer that he is.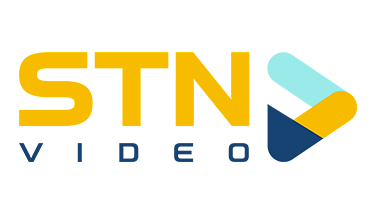 We are a quarter way through the Vancouver Canucks' 2021 season. Through 14 games, the Canucks' top player is fifth in team scoring with nine points. At five-on-five, his individual points percentage has never been lower in his career, as it currently sits at 53.9%. What you can take away from this stat is that more goals are going in at 5-on-5 without Pettersson being a part of the scoring play. His presence on the ice definitely helps, but for now, Pettersson is not assisting or scoring goals at his usual rate.
Primary points come from a goal or being the first assist on a goal. At five-on-five this season, Pettersson's primary points is just 1.7 per 60 minutes of play. This is the lowest in his career as he has been two points per 60 in each of his first two NHL seasons. (2.03 in 2018-19 and 2.15 in 2019-20)
There are a few stats from Pettersson that are raised from his career numbers, some of them are good and some of them are bad. He is putting up more secondary assists than ever before with 0.68/60. His on-ice goals for are also at a career-high with the team scoring at a 4.42GF/60 rate.
The ugly backside to that is that the team is giving up the same amount of goals with Pettersson on the ice. In fact, many of his advanced stats have never been worse at five-on-five for the amount of possession time in the offensive zone.
His on-ice shooting percentage and on-ice save percentage should even out as the season goes on but we all know that Pettersson and his lines have not been living up to their expectations this season. With an on-ice shooting percentage regression to come, we could see even more of a negative goal share coming for Pettersson who has currently been on the ice for 13 goals for and 13 goals against.
This is where the analytics tell a similar story to the eye-test. All of us who watch the games can see that Pettersson has not been dominating play like we saw last season. The high amount of bad giveaways in the neutral zone also show us what the numbers indicate. The Canucks' top players have been sloppy with the puck and it is resulting in a deluge of scoring chances against.
Right now, teams are averaging a scoring chance every 114 seconds with Pettersson on the ice.
On the flip side, with Pettersson on the ice, the team is averaging a scoring chance every 158 seconds.
Expectations should be high for this kid and his line so the worries in many fans' eyes are warranted with the performance we have seen from the Canucks' top players this season. It should be noted that Pettersson is taking 89% more hits per minute than last season. Teams are covering him more and Pettersson will need to find a way to adjust to the added attention.
It's clear that things are not going Pettersson's way, he has hit the post or crossbar more than any other player in the NHL this season but only two of those pings have come at five-on-five, with both coming from over 20 feet out. Here's a look at each of Pettersson's shots at five-on-five this season:
One option for Pettersson to potentially breakout offensively is to shoot the puck even more. He has one of the deadliest shots in the league and makes goaltenders tremble when they see that stick begin to flex.
Last season, Pettersson had many stretches of brilliance, in those scoring streaks he was shooting the puck more and with that, generating more individual scoring chances. After looking at a few different even-strength scoring streaks, the sweet spot seems to feature four things.
Pettersson needs to have over 10 shot attempts per 60 minutes. 
His sweet spot seems to be between 12:30 and 14 minutes of five-on-five ice time.
He doesn't need to primarily be on the ice with Quinn Hughes.
The Lotto Line
The shot attempts are the first step. If he is able to get room to fire his shot, he should be doing it without hesitation. It's one of the best in the league and even when the goaltender is dialled into him, his shots create scoring chances on the attempt or the rebound that follows.
This season he is averaging 12:35 of five-on-five ice time per game. If you want Pettersson to get going, he probably shouldn't be your fourth most used forward. He should be one of the top three forwards for sure as he is the Canucks' best player.
The third stat may come as a shock but during multiple five-on-five scoring streaks, Pettersson was not on the ice as much with Hughes. The average of the three scoring streaks that I analyzed found that 42% of Pettersson's ice time came with Quinn Hughes. A sweet spot is 5:30-6:30 with Hughes and 7-8 minutes away from Hughes. Many of the Hughes-Pettersson minutes come from offensive zone faceoffs. This season, Pettersson has higher control of almost all the scoring control metrics away from Hughes.
This season, with Hughes and Pettersson on the ice together they have given up a ton of goals against while Pettersson has had noticeably better defensive results without Hughes.
Getting back to his game is what we all want to see from Pettersson. He's an elite scorer and to break out of this funk may take him adjusting a few things or potentially just waiting for the tides to turn. I'd like to see an adjustment. I want to see him be more aggressive in the offensive zone and get back to the hesitation-free Pettersson who doesn't think his shot will go in but instead knows that it will.
The best players need to be exactly that and it can start with Pettersson. This team should go back to the Lotto Line. That is when we have seen Pettersson at his best. Not to mention Brock Boeser and J.T. Miller putting up career-high rates for points.
They haven't been good this season but there's too much talent in that trio for them not to be one of the best scoring lines in the NHL. The egregious giveaways need to stop and the possession time needs to get back to its regular time. That will come with this trio, they are too good for it not to happen.
He's proven time and time again that he can do it, Pettersson has always been a distance scorer. There really isn't a spot in the offensive zone where Pettersson can't score from, as indicated here from his career goals at five-on-five.
Getting back to his scoring ways is what this Canucks team needs.
Pettersson is the team's best player and can single-handedly go out and win hockey games. We haven't seen it much this season but it will come. Hopefully soon, as this division-games-only format can get away from you pretty quick.
He needs that confidence that he can go out there and win games. I think it's coming soon but more shots, ice-time and the reuniting of the Lotto Line should speed up the process.