3 Vancouver Canucks with advanced statistics that pop off the page early on
Photo credit:© Rick Osentoski-USA TODAY Sports
The Vancouver Canucks are now 10 games into the season and have given us a small sample size to work with as they make their way through the 2021-22 year.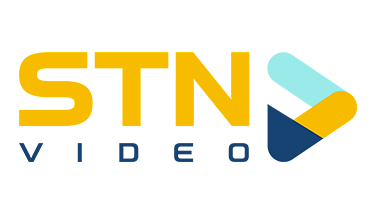 Though their record hasn't been very impressive, some of their players have shown well early on in the season when it comes to certain advanced statistics. The stats include puck possession, on-ice shooting percentage, or individual creation of scoring chances.
These are a few interesting statlines through the first 10 games of the season.
Brock Boeser
It's no secret that Brock Boeser's scoring touch hasn't been there over the first 10 games of the season. Boeser has one power play goal on the season, one goal during a six-on-five situation, and one assist on a Justin Dowling empty-net goal.
Boeser only has three points on the season, and despite being on the ice for 102:34 of five-on-five action, not only does Boeser have zero points at five-on-five, the team as a whole has not scored a goal at five-on-five with him on the ice.
That's why the interesting stat for Boeser is that his on-ice shooting percentage is 0%. With Boeser on the ice at five-on-five, the Canucks have been scored on twice but have struggled to create much offence of their own. When Boeser is on the ice, the Canucks are only controlling 47.67% of the scoring chances and have a 40.45% control of expected goals.
Luckily for Boeser, his goalies are sporting a save percentage of .961% while he's on the ice. It looks like Boeser is going to be skating on a third line with Jason Dickinson and Vasily Podkolzin for the time being. He will need to create some offence at five-on-five before being jolted back into the top-six.
It should come soon as Boeser is currently second on the team at individual scoring chances per 60 minutes at five-on-five. He will quickly become the primary shooter on a line with Dickinson and Podkolzin. The trio will look to find Boeser for as many shots as possible.
It is going to be strange to see Boeser on a third line but this trio has some potential and should see some easy matchups with more eyes on the top-six lines.
Oliver Ekman-Larsson
If you would have told me at the start of the season that Oliver Ekman-Larsson would be leading the Canucks in Corsi after 10 games I would not have believed you.
If you would have told me that his Corsi would be 55.8% after 10 games, I wouldn't have believed you.
But here we are.
Ekman-Larsson has been better than many expected and has found success alongside Tyler Myers of all people. The pairing has looked really good to the eye test this year and that success is backed up on the analytics. The duo has played over 100 minutes of five-on-five together and has some impressive advanced statistics including a high control of the shot share, goal share, and expected goal share.
Provided by NaturalStatTrick
On top of these impressive statistics, OEL has been the best defenceman on the penalty kill and brings an offensive punch to whichever power play unit he is on. OEL has quickly become a leader in the dressing room as well. I remember hearing his name thrown around by almost every prospect I talked to at training camp and his long-time teammate Conor Garland has been impressed with his play early on this season.
"He looks great, I thought he would look this good," said Garland. "He had stretches with us [in Arizona] especially in the bubble where he was so dominant. Coming here, he's been unbelievable. He's been great in the room and that's what I expected."
It's not only his teammates who are seeing good things from OEL, his coach has appreciated what OEL can bring to a game and how his strengths can help turn possessions into shots on net.
"We did our homework," said Canucks head coach Travis Green. "He hadn't played the way he wanted to the last two years, which he said himself admittedly. I don't want to say he's been better than we thought but he's been a real complete player for us. I know his point totals don't show it but he's had a lot of shots that have got through to the net and he hasn't played a lot of power play time yet. He's also been a good leader in the room, which you're not sure how that's going to transfer from one team to another." -Green on OEL
So far, so good for OEL in Vancouver, it appears that a fresh start with a city that gives a damn about hockey is exactly what his career needed. Now we will have to see if he play this well consistently as the season goes on.
Vasily Podkolzin
The Canucks' next top rookie has seen his ice time hover around nine minutes through his first eight NHL games. In those limited minutes, Podkolzin has been better offensively than many could have predicted. When it comes to skaters who have played a minimum of 60 minutes at five-on-five, Podkolzin leads the team in goals per 60 and individual expected goals per 60.
Provided by NaturalStatTrick
He is also second on the team in individual scoring chances per 60 and fourth on the team in hits per 60.
Podkolzin is making a big impact in a role where he isn't being gifted a ton of opportunity. He had a chance to skate with J.T. Miller and Elias Pettersson early in the season but has found more of a role on a bottom-six line or in the press box on occasion.
All in all, it's still early for Podkolzin, but he has shown well through the first stage of the season. On top of that, both of his goals this season were clutch notches that came at five-on-five and tied the score during games in which the Canucks came back and won in.
He should be given special teams time soon as the power play continues to struggle. Once he gets that going, who knows, maybe he will be able to challenge Lucas Raymond and Jonathan Dahlen for rookie of the year.
This has been a look at some of the analytic numbers that pop off the page in the early season. The Canucks may have a 4-5-1 record but they have had some strong showings from a few players and others have been unlucky with room to improve on their own. It's a long season but the tide is sure to turn with Boeser, OEL has looked good and Podkolzin has impressed even his biggest truthers.
The Canucks have a chance to get on a run here after their big win on Tuesday night. We will see if they can build off the momentum that was established in Rogers Arena earlier in the week.