3 intriguing stats from Bruce Boudreau's first game behind the Vancouver Canucks' bench
Photo credit:© David Berding-USA TODAY Sports
After a dreadful first 25 games of the season that culminated with a jersey being thrown onto the ice during a 4-1 loss against the Pittsburgh Penguins last Wednesday, the Vancouver Canucks made sweeping changes across their organization. The one with the most immediate impact was the replacement of head coach Travis Green with Bruce Boudreau, winner of over 500 NHL games as a bench boss.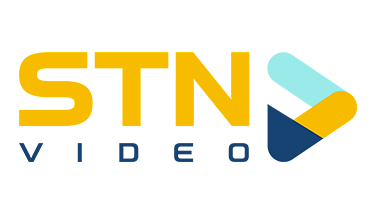 Boudreau is the first Canucks head coach hire with extensive NHL experience since John Tortorella in 2013. He's most recently coached with the Minnesota Wild and won the Jack Adams Award as the league's best coach in 2008. Boudreau's impressive resume speaks for itself but he isn't walking into an easy situation.
Despite having a solid team on paper and an impressive collection of young talent, the Canucks find themselves in the league's basement alongside powerhouses like the Arizona Coyotes and Ottawa Senators, two teams that care more about saving an extra dollar than winning hockey games.
How much of the team's early struggles were due to the coaching staff being unable to get the most out of the players available, compared to the inability of management to solve massive flaws — including building a competent NHL-level defence core — through roster construction? Only time will tell the answer, though if you want to rush to conclusions, then Monday's 4-0 win against the Los Angeles Kings offers a great starting point.
The Canucks looked great in Boudreau's first game behind the bench as they dismantled the Kings throughout the night, eventually earning their coach a "Bruce, there it is!" chant late in the game. There were plenty of changes from what we've seen from Travis Green this year, including a few new penalty killers and Brock Boeser scoring a goal.
Overall, Boudreau's first game behind the bench is reason for optimism for Canucks fans, even if it was just one game against a middling Kings team. The Canucks are going to need to play like one of the league's elite teams from here on out to qualify for the playoffs, but progress is already starting to be made. At the very least, Canucks hockey was fun again for one night.
Boudreau has brought a new philosophy and energy to a Canucks team that has desperately needed it. While one game is far too small of a sample size to draw any massive conclusions, there were a few numbers that stuck out from the win over the Kings and that will need monitoring as the season continues.
Vasily Podkolzin leads all forwards with 5:48 of first period ice-time
Travis Green has always made his rookies earn their spot in the lineup and Podkolzin was getting that same treatment throughout the early part of this season. He was often stapled to the bench late in close games while veteran players got those minutes early on this season.
Boudreau showed that he's not afraid to rely on his young players early on as Podkolzin led all forwards in ice-time during the first period, just ahead of Nils Höglander. This increased role for Podkolzin will be intriguing to watch as he's shown flashes of impressive offensive potential, including a few beautifully placed shots.
He also got the chance to play alongside Elias Pettersson and Connor Garland at 5-on-5, two of the Canucks best forwards. This is a massive opportunity for Podkolzin to prove himself worthy on what should be one of the team's most dangerous trios. It's reminiscent of Höglander getting an opportunity next to Bo Horvat and Tanner Pearson, one that he took full advantage of.
Let's see if Podkolzin can do something similar.
Elias Pettersson draws 1 short-handed penalty shot
Elias Pettersson got to play some penalty kill minutes against the Kings — something that's not normally asked of the Canucks' struggling superstar — and made the most of it as he managed to draw a penalty shot. While he couldn't convert on his attempt, Pettersson playing on the penalty kill is an interesting experiment that's worth a shot considering the unit's struggles.
Pettersson is one of the Canucks' smartest players and it makes sense that he would be good at getting his stick in lanes and breaking up plays, even if he is not built in the mould of a traditional penalty killer.
"I think it meant a lot to Petey…if you give him a chance like that, he'll go through the wall for you" said Quinn Hughes on the topic of Pettersson playing on the penalty kill. Boudreau confirmed that Pettersson will continue to get ice-time down a man in the future and that Hughes could also find himself being leaned on in these situations.
The Canucks allow 4 high-danger scoring chances at 5-on-5
Recent Canucks teams have been characterized by their inability to stop a nosebleed, partially to blame on brutal salary cap allocation on defence and partially on an overly passive system. That's one of the things that Boudreau is determined to change as he preaches a much more aggressive style.
That was noticeable against the Kings as the Canucks' forecheck looked much more energetic than before and did a solid job of frustrating their opposition. The Kings finished the game with just 4 high-danger scoring chances at 5-on-5, the second-best mark the Canucks have put up this season.
Will this more aggressive style lead to sustained defensive success over a longer time frame? That's still to be seen but the early returns were promising. The Canucks even managed to kill off both of their penalties!
What are your thoughts on Boudreau's first game as the head coach of the Vancouver Canucks?